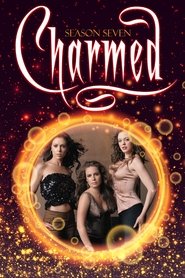 Charmed Season 7 Episode 4
When Paige encounters Captain Black Jack Cutting, an 18th century pirate in search of the Fountain of Youth, the curse on his life becomes her problem. Meanwhile, Leslie manipulates a contest in order to spend time with Phoebe, Leo fights with the creature that caused him to kill an Elder, and a mysterious federal agent comes to town to investigate the Halliwells.
Serie: Charmed
Director: Mel Damski
Guest Star: Bre Blair, Dona Hardy, Gloria LeRoy, Harve Presnell, James Patric Moran, Jenya Lano, John Todd, Kerr Smith, Michael E. Rodgers, Nick Lachey, Sam Rubin, Shelby Fenner, Todd Tucker
Episode Title: Charrrmed!
Air Date: 2004-10-03
Year: 2004